Welcome to our cosy and caracteristic house at the church square of Olloy-sur-Viroin. On this website you'll find all the information about the house and the activities in the region.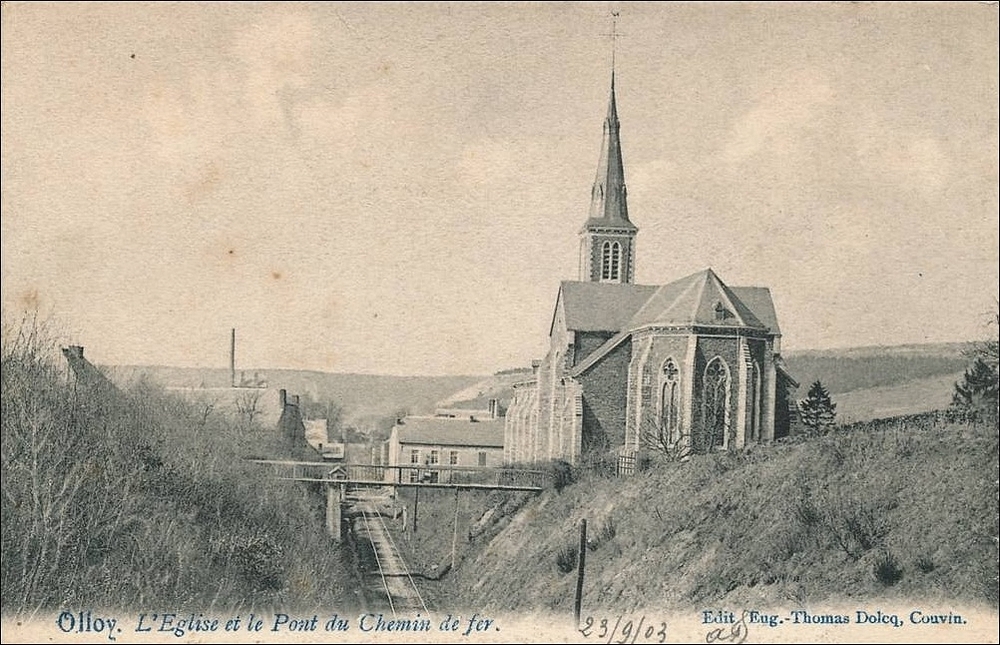 Viroinval is a lovely town surrounded by lots of nature. Of its 120 square kilometer almost 95% is not built up. The whole municipality, consisting of the villages of Dourbes, Le Mesnil, Mazée, Nismes, Oignies-en-Thiérache, Olloy-sur-Viroin, Treignes en Vierves-sur-Viroin, only counts 6000 inhabitants. In summer, around 5000 scouts and other youth organisations put up their tents in the pastures.

If you don't want to pass for your average tourist, pronounce Olloy as "Olwa", not as "Olloj". The name of neighbouring town Oignies is pronounced "Wanji".

Our house is more than a century old. The oldest notary act that was found dates from 1892. It mentions a house with two rooms on the ground floor, two on the first floor and an attic, a barn and a stable. In 1907 the house next to it was bought. In 1931 a part of the house was expropriated for the expansion of the railway to double track, and the house was narrowed. Blue prints of this transformation were found in the house, and replicas of those are in the bureau.
The doubling of the track never got underway. By 1977 the railroad was sold to the Chemin de Fer à Vapeur des 3 Valées and the expropriated land was bought back. This is now our garden.
We bought the house in 2012, from the family that owned it for more than a century. It was thoroughly renovated, with respect for the particularities of the house. We chose a classic interior with soft yellow and brown colours that are close to the original colours that were there, probably since the 70s. Of course all plumbing and electricity was renewed. With a domotics system we can control heating, water, lighting and access from a distance.
After about 2500 hours of work and with a lot of help from my friends we're very proud of the result.